Our Response to COVID-19
As the pandemic continues, we know many of you are having to make difficult business decisions. Watch our "Message of Hope" livestream series with Dave Ramsey and Chris Hogan to learn why financial wellness matters now more than ever and how you can help your employees through this time.
Real Hope in Uncertain Times
Share our financial wellness benefit for free.
If you've had to make the tough decision to lay off or furlough employees, you can give them access to SmartDollar completely FREE—no strings attached. A free trial is also available for your current team.
A Message of Hope: Livestream Series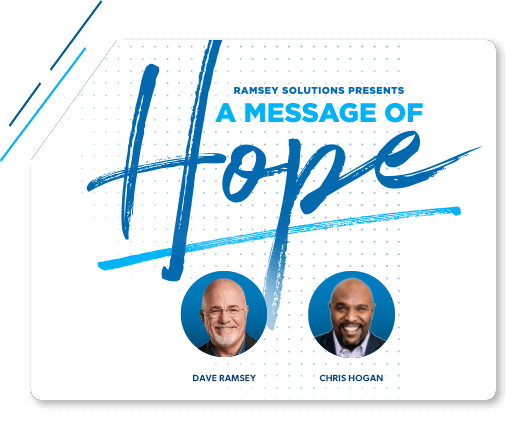 Hope During Uncertain Times
Dave Ramsey and Chris Hogan deliver a Message of Hope to HR professionals and business owners across the country. As a result of this pandemic, you're being forced to make changes that you never expected. They'll guide you through ways you can help your team during these uncertain times.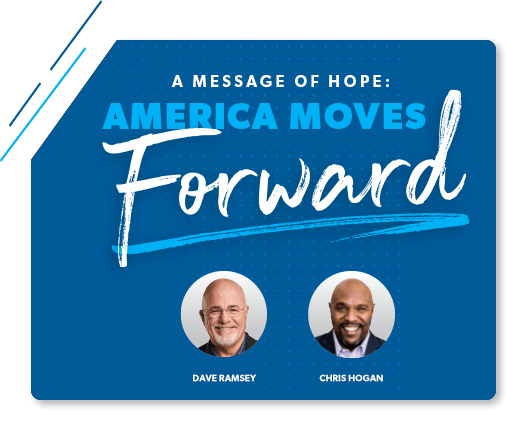 America Moves Forward
Financial experts Dave Ramsey and Chris Hogan shed light on the need for financial wellness during this time. Learn how you can make lasting change in your employees' lives by offering SmartDollar.
Resources to Share
Whether you've been forced to conduct layoffs or you're looking for ways to help current employees, it's more important than ever to provide your team with guidance and reassurance. Below are assets you can share to help them take control of their money and understand this constantly changing situation. Be sure to check back for the latest resources.


Two Ways to Share SmartDollar:
Give them access to SmartDollar through the end of the year.

Get a free trial for your current employees or learn more about our special offers.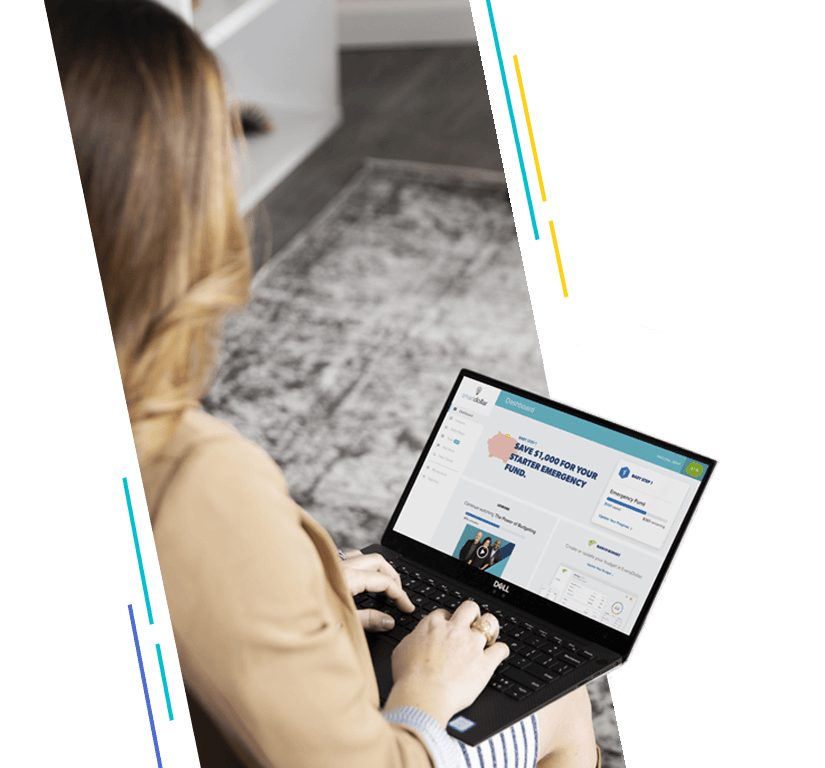 Bring SmartDollar to Your Team

SmartDollar meets employees where they are and teaches them how to budget and save for emergencies to help them weather the storm. Employees will learn how to handle their money during this time without losing hope.
Share SmartDollar with your team in three easy steps:
Fill Out the Form

Fill out this quick form below to get started with one of our two offers.

We'll Connect With You

We'll reach out to you for a quick call to get your team the help they need.

Share Access to SmartDollar

You'll be given everything you need to share SmartDollar with your employees.
"I know that I would not have financial security if I had not started your program when I did. We are navigating uncharted territory, but it is a small price to pay for peace of mind. We have a plan and we are not in panic mode. Thank you!"

Katie | SmartDollar User