Most Employees Are Scared or Confused About Their Money
New report reveals causes of money stress on employees and what employers can do to help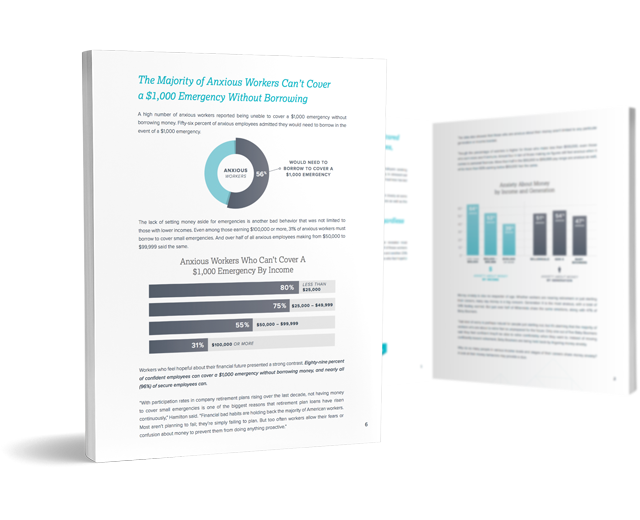 This research study examines the causes and effects of financial anxiety on employees and what employers can do to help. This study was compiled from 2016 survey data from thousands of employees across America during the SmartDollar onboarding process.
Employees' Emotions Surrounding Money
51%
of employees are anxious about their money, and that anxiety is widespread, regardless of income level or generation.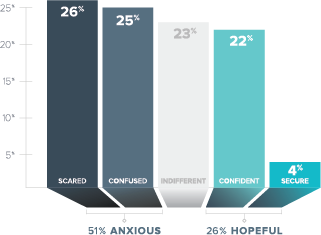 Get the report