Workers' Financial Woes Impact Small Business
Many small-business employees are one life event away from a financial crisis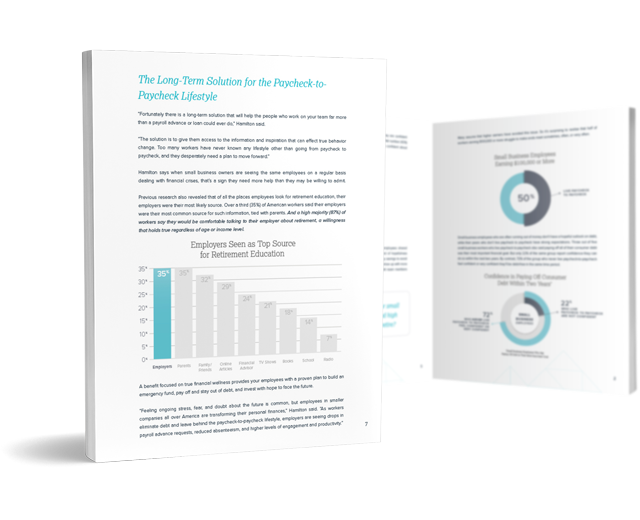 This small-business research study examines the effects of employee financial problems on employees and the small businesses they work for. This study of small businesses (defined as companies with fewer than 200 employees) is based on data compiled from thousands of employees across America during the SmartDollar onboarding process.
Small-Business Workers Living Paycheck to Paycheck
Sixty-eight percent of people who work at small businesses are living paycheck to paycheck. The good news is these employees trust their companies to provide the financial education they need.
Get the report